Effective Monday, January 11, all branches of Fairfax County Public Library will switch to curbside and virtual services only.
Curbside pickup hours are 10 AM to 4 PM, Monday through Saturday. Everyone is required to park in the designated area of the library and call the branch phone number to provide your library card number.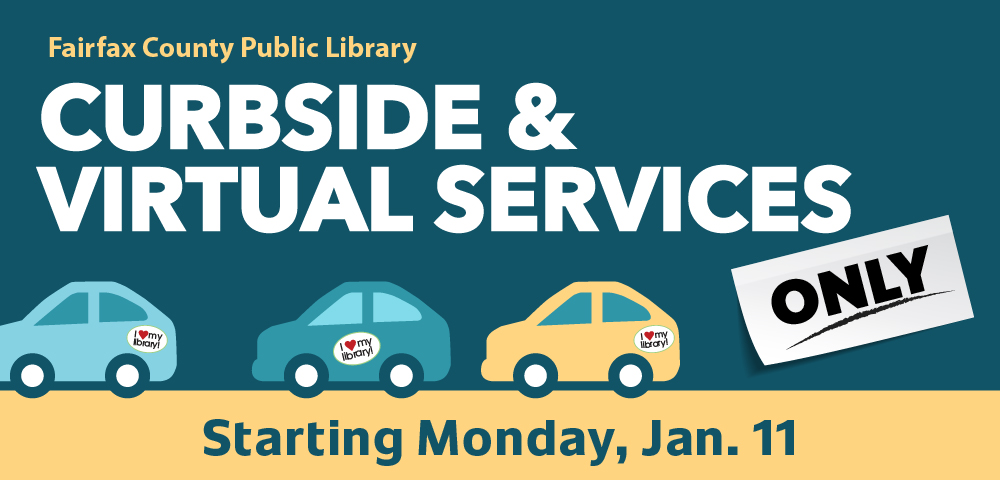 Library staff will bring your holds and put them on the pickup table. You are required to stay in your vehicle until the staff has returned to the building. You can't return library materials to staff or the pickup tables.
For more information and detailed instructions, please visit the following page: