Fairfax County has been promoting backyard composting for several years and now they are ready to tackle food waste.
The residents of Fairfax County have two new locations where they can drop off food waste to be composted and recycled. There will be a number of green bins for food waste.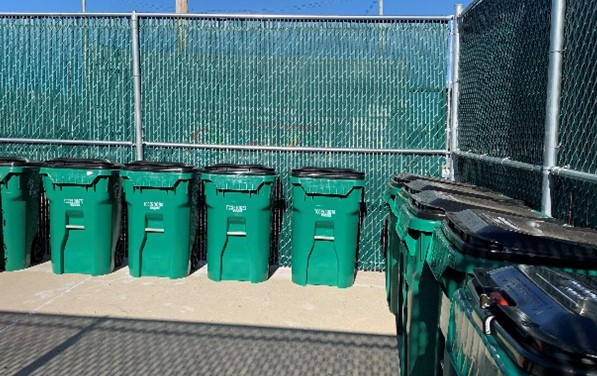 Site 1 – I-95 Landfill Complex
9850 Furnace Road, Lorton, VA 22079
7 AM to 4 PM, 7 days a week
Site 2 – I-66 Transfer Station
4618 West Ox Road, Fairfax, VA 22030
7 AM to 4 PM, 7 days a week
What You Can Compost
Nuts
Breads, cereals, rice and pasta
Meat, seafood bones
Cheese and dairy
Salad
Vegetables
Flowers
Tea bags and loose tea
Egg shells
Fruit
Compostable bags
Coffee grounds
Compostable kitchenware
Uncoated paper plates
Uncoated paper bags
Paper towels and napkins
Please do not drop off..
Plastic bags or wrappers
Foil
Plastic coated cardboard
Oil or grease
Styrofoam
For more information, please visit Fairfax County's "Food Scraps Composting Drop Off" page